Through our magazine, website, newsletters, and social media, we cover the latest industry news, product information and new equipment technologies for the construction, road-building, and aggregates markets.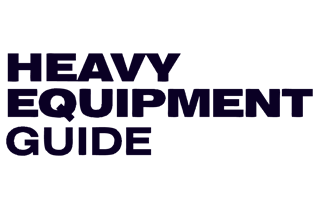 Heavy Equipment Guide: Market Leader
Heavy Equipment Guide is a leading publication covering the latest industry news, product information and new equipment technologies for the construction, roadbuilding and aggregates markets. We've been delivering insight into equipment and technology for contractors for over 35 years.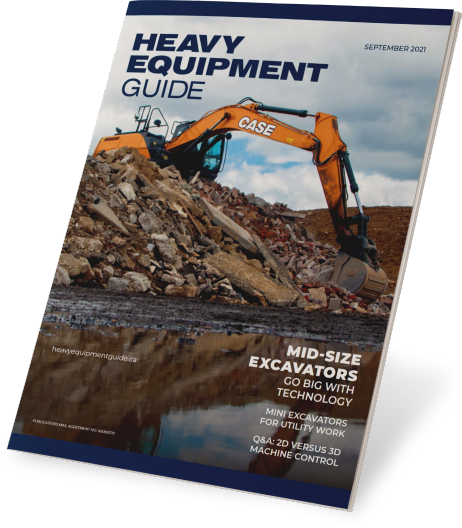 MULTI-CHANNEL CAPABILITIES
PERFORMANCE-BASED CAMPAIGNS
Our integrated approach of print and digital tactics drives measurable ROI.
Our team of journalists cover the stories that move the industry. Readers come to us for quick insights that save them time and help them make informed purchasing decisions. We provideoriginal analysis on trends that impact their market and in-depth reporting on industry events and conferences.
Print Circulation Qualified & Direct Request
MULTI-CHANNEL: MAGAZINE, WEBSITE, NEWSLETTERS, SOCIAL MEDIA
MAGAZINE: 23,000+ PRINT & DIGITAL MAGAZINE SUBSCRIBERS
Published 10 times a year, and distributed to an audited circulation of over 23,000 readers, Heavy Equipment Guide magazine is written for and distributed to Canadian construction professionals who buy, operate, manage and maintain equipment.
Heavy Equipment Guide focuses on new equipment introductions, equipment specifications, equipment management solutions, equipment technologies, industry news, trade shows and events. Extensive editorial coverage of the following equipment sectors: earthmoving & excavation, asphalt paving, roads & bridges construction, concrete construction, aggregates, cranes, trucks, equipment management, light & compact equipment and the rental market.
WEBSITE: 455,000+ WEB USERS
Heavyequipmentguide.ca is a North American online resource for newly released equipment and technologies for the construction, road building and aggregates industries. On this site you will find industry news, the latest in new product introductions, a comprehensive directory of manufacturers, distributors and rental outlets; and a database of equipment specifications.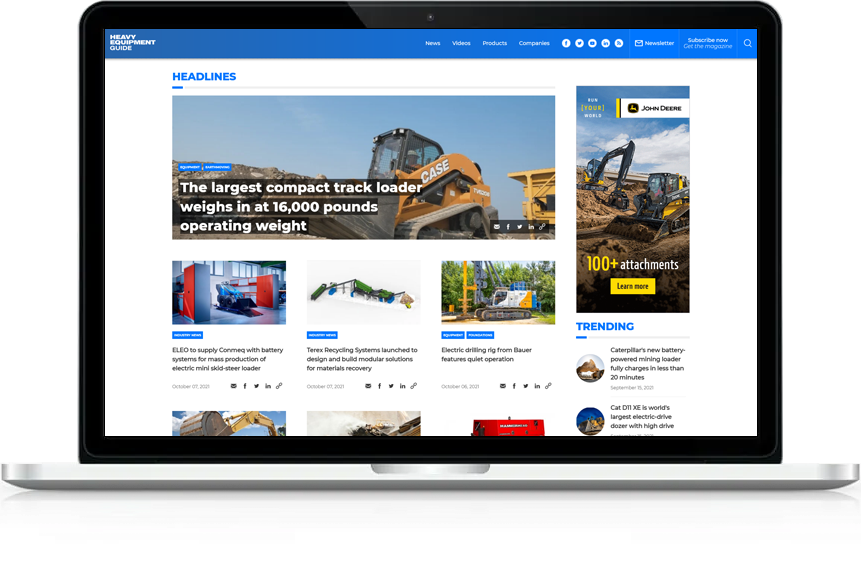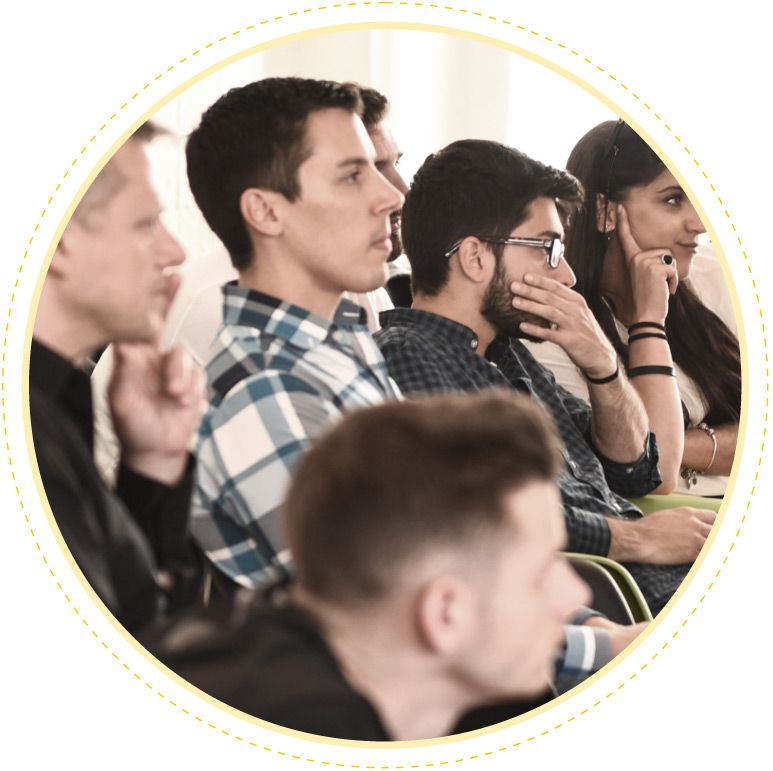 REACHING KEY DECISION MAKERS AND INFLUENCERS
Our audience is actively seeking in-depth coverage on all aspects of today's construction industry, trends and advances that will give them a competitive edge.
Earthmoving
Aggregates
Roadbuilding
Cranes & Lift
Demolition & Recycling
Concrete Construction
Construction Technologies 
Attachments
Engines
Equipment maintenance & management
Rental
Trucks & Transportation
Underground Construction
Mining
Forestry